COVID-19 continues to affect every corner of the globe and we hope everyone in our community is staying safe and putting their health and well-being first. In this difficult time for all Island businesses we want to do our part to help support our year-round and seasonal business community.
We have made a decision to open a $50,000 line of instantly redeemable ad credits ($500 per business listing) to help all Martha's Vineyard businesses to promote their services and goods. Read more ...
---
Help more people find your business. Creating a strong presence online is extremely important in order to stay relevant in today's competitive business environment. Simply put, every time when you can't be found instantly by your prospective customers you lose another sale to your competitors.
We mean business - rain or shine, peak or low season, our goal is to bring you customers with advertising that will work for you 24/7 year-round. It takes only a few minutes to register and to list it with us. Build a 5-star listing on Marthas-Vineyard.Com today, and you will be way ahead of your competitors tomorrow.
The world of advertising changes with lightning speed. Are you ready to adapt and thrive, or do you feel comfortable with using outdated ways to promote your business that have been quietly draining your budget with very poor ROI?
Let us help you grow your business. Our #1 priority is to connect you, our member, with millions of travelers and Islanders looking for transportation, lodging, dining experience, events, things to do and places to go on the Vineyard.
Enhanced business pages listed on Marthas-Vineyard.Com provide our members with fantastic tools for high exposure and making more sales: brand awareness and short term campaigns, reputation management, calls to action, creative and unique ways to advertise with interactive media.
We will work with your budget and design your ad campaign for maximum visibility and results.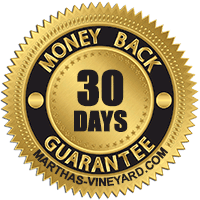 30 Days to Earn Your Trust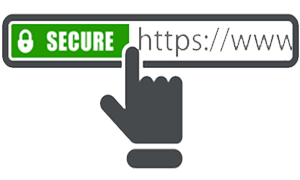 Basic Membership is a necessity for any MV business! If you found your company is already listed with us, make sure to claim it. Once we verify ownership of the listing, it will be transferred to your account where you can manage it, receive online inquiries, respond to reviews, etc. Your listing will also receive our verified status . If your business is not listed yet, make sure to add it. Read about the importance of local business listings here.
Biz Name

Address

Map

Phone

1-3 Categories

Receives Reviews

Receives Email Inquiries

Biz Hours Price Range

Search: shown below Standard listings
If you are doing business on a budget, then Standard Membership is for you. It has all the important tools needed to promote your company.
Help Islanders and vacationers get to know the products or services you provide - write a comprehensive description. Make your listing stand out from the crowd - upload your logo and a Biz Photo (shown in search results.) Add a photo gallery to showcase the best of your business. Gain valuable URL back-links to help your company's SEO.
(*) Members can add an additional email address (separately from your account's address) for all inquiries. Case scenario: hotel front desk, company customers support, restaurant manager, etc.
Did you know that business listings with photos attract more leads? Google's own research shows that business profiles with photos get 30% more calls, 35% more clicks through to their websites, and 42% more direction requests than those without photos.
Q: Do I need to have a website? - Absolutely not. In fact, many businesses who are in a startup phase and do not have the budget to complete a website, use our business listing service and achieve great results.
Biz Name

Address

Map

Phone

1-3 Categories

Receives Reviews

Receives Email Inquiries

Dedicated email address (*)

Biz Hours

Price Range

Search: above Basic listings

Highlights

Website SEO

Full DescriptionSEO

Logo

Biz Photo search

Photo Gallery

Annual Listing Performance Report Stats
Biz Name

2 Addresses

Map

Phone

1-4 Categories

Receives Reviews

Receives Email Inquiries

Dedicated email address (*)

Biz Hours

Price Range

Search: above Standard listings

Highlights

Website SEO

Premium DescriptionSEO

Logo

Biz Photo search

Photo Gallery

Listing Performance Reports Advanced Stats

Panoramic Cover Photo

Video ad

Events &

Promotions

Call-to-Action

(Link / Call / GPS)

PDF Menu / Brochure /etc

Book Now /

Last Minute Lodging
Tags (Extra 10 categories)
Map/GPS - Drive even more customers to your doorstep
Our precise location GPS pinpoint tool makes it easy for our visitors to find your business and for us to drive more customers to your door. Since there are a lot of errors related to GPS Lat/Lng on MV, we made it independent from Address to Geolocation API. Scan the QR code with your cell phone to see it in action.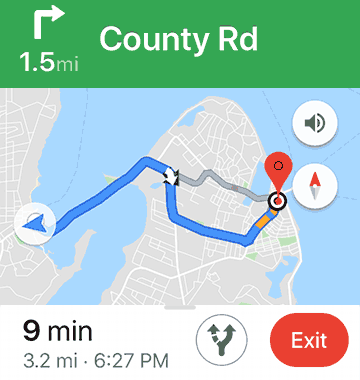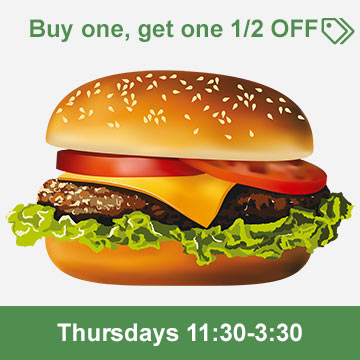 extremely effective Specials/Promo Events system
Simple yet
Add your business' "Island Club" discount, regular deals, coupons and specials to our Events & Deals landing page to gain even better exposure. We also distribute all Deals to our social media channels.
Book Now / Last Minute Lodging
Hotels, B&Bs and businesses with with their own booking engine - start receiving direct bookings right from your listing. Our site visitors are just 1 click away from making a booking on your site. There are no booking fees! Please inquire for details.
Live availability / rates feed is shown on a mobile friendly calendar. We integrated all major booking systems. Accommodations listings are also promoted on our last minute lodging landing pages. No booking engine? - no problem. You can simply show availability and rates without proceeding to checkout (see example 2.)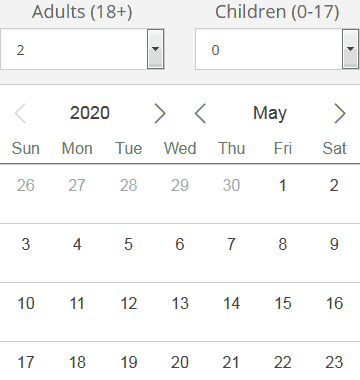 Stand Out & Dominate! Advanced Features + Site-Wide Promotion Including Front Page
Featured level is not for everyone. We reserve a limited number of spots per category to guarantee maximum exposure. Business listings of this level take prime spots throughout our entire website including front page, landing pages, articles, and guides. They have all the features of Premium membership + are highly SEO optimized for internal/external searches with additional meta keywords. Top positions in its categories equal significant increase in clicks and customers.
To make your listing stand out we will also provide complimentary professional photography ($390 value.) Featured businesses are entitled to have 1 Press Release per month to be posted in our Biz Spotlight category (featured articles on front page, also distributed to our social media channels.)